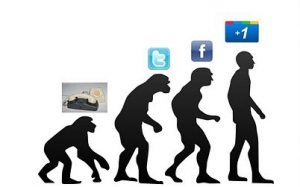 We've just joined Google+ to see what all the fuss is about. We're not sure if it's the next step in the social evolutionary chain or not…
At first sight it looks remarkably similar to Facebook but closer inspection reveals it to be more of a cross between Facebook and Twitter combining the best of both. It also seems better suited to longer (more interesting?) posts.
You can add people to various circles and group and name circles how you want. You can also join communities of interest or get into hangouts for live chat.
Hot topics trend on G+ in much the same way as Twitter with use of hashtags, etc.
If you're already on G+ add us to your circle and stay updated with the latest news from the world of VPNs and internet privacy.