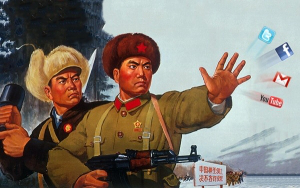 Such are the extremes of internet censorship in China, Iran and other parts of the Middle East even some VPNs struggle to provide a working service.
Good news then from the kings of anti-censorship at AirVPN.
AirVPN have just announced they now offer Open VPN over SSH and SSL:-
"OpenVPN over SSL and OpenVPN over SSH will allow you to bypass OpenVPN connections disruption. Known ISP countries where the disruption takes place are China, Iran, Syria, Egypt. The connection disruption is possible because OpenVPN connections have a typical fingerprint which lets Deep Packet Inspection discern them from pure SSL/TLS connections. Connecting OpenVPN over SSL or OpenVPN over SSH will make your connection undiscernable from pure SSL or SSH connections, rendering DPI fingerprint identification powerless."
Great news for those under the cosh in these less than liberal regimes.
And there's a further bonus for the rest of us. AirVPN now allow people to access some geo-restricted services from any of their servers in the world, (e.g. view BBC /BBC iPlayer without having to connect to a UK server, or watch Hulu without having to connect to a US server.) It's experimental at the moment and restricted to the services listed here but it's a welcome step in the right direction.
Well done AirVPN!
Check out our full AirVPN Review and don't forget to [highlight color="yellow"]use coupon code bvfu10 for a 10% reduction.[/highlight]